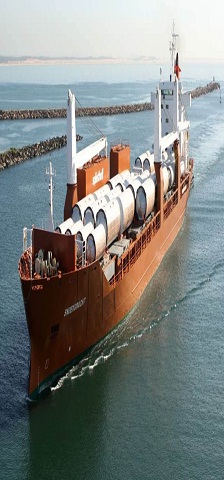 DACOTRANS AUSTRALIA provides world-class forwarding services and solutions which gives maximum benefit to our clients in Australia and overseas.
Heavy and out of gauge haulage
Load in / out
Hub port operation
Barge operation
Crane and lifting operation
Skidding installation and montage
Supported by the international network of offices and agents in more than 88 countries harnessing the full power and the benefit of international resources and expertise, our broad range of innovative services covers total project life cycles from initial studies through planning and design, project management to actual execution and supervision of the transport. Specialist services include:
Pre-project work
feasibility studies and surveys of routes and facilities
analysis of modes of transport
review of customs and administrative import/export requirements - design and construction of special access road and/or site jetty
Project transport
receiving of cargo
storage and warehousing
ocean booking and chartering
vessel loading, transhipment and discharge
road, rail and inland river transport
air transport and charter
heavy lift handling
lift on/lift off and roll on/roll off operations
positioning on to foundations
Information
shipment tracking and reporting
electronic communication link
tailored information flow
Clients are provided with the benefits of our skills and extensive industry experience in a market-focussed approach which is based on the forming of close partnerships with client teams.
Extensive references featuring current and completed projects of the Dacotrans organisation worldwide are available upon request and demonstrate our capacity and flexibility to work to the specific needs of our clients.