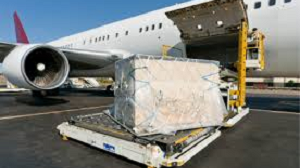 When it comes to air, the sky is the limit.
DACOTRANS AUSTRALIA provides a comprehensive range of export and import airfreight services, catering for all the specific requirements for the various types of goods, time restraints and trading nations. Thanks to our extensive global network of offices and agents, we are in a position to offer the most economical transport solutions, combined with fast and efficient communication.
Export Services
DACOTRANS AUSTRALIA utilises all major carriers operating flights from any of the major Australian airports, offering direct and indirect flights, consolidation, door-to-door, express traffic, split and full charters.
Air Waybills are issued together with all the required labelling, bar coding, etc.
Import Services
Catering to your shipping requirements and budgetary guidelines, DACOTRANS AUSTRALIA will search for the best way to move your cargo both quickly and economically, always evaluating the alternatives available.
Consolidation Services
You may wish to take advantage of the lower freight rates available by shipping your cargo through our consolidation service with other shipments. DACOTRANS AUSTRALIA offers consolidation services for both export and import, to and from selected major trading places as frequently as on a daily basis.
Door-to-door Services
Through the DACOTRANS global network of offices and agents, the most complete and cost effective handling of your cargo can be arranged from place of origin to its final destination.
Express Traffic Services
In addition to our standard airfreight services, DACOTRANS offers express delivery to all major worldwide destinations.
Charter
In addition to the scheduled flight options with regular freighters, combi-aircrafts and passenger-aircrafts, we are in a position to arrange for charter aircrafts which vary in size depending on your specific requirements.