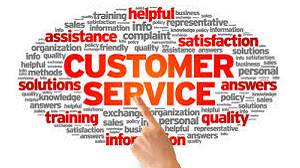 DACOTRANS AUSTRALIA is committed to providing professional quality services as international freight forwarders, logistic consultants, and transport contractors. Our personnel are well trained in aspects of international freight forwarding.
Being a freight services company highly commended for excellence in customer service has been, and remains a strong incentive for us to continue excelling in our commitment for customer service excellence.
However, we are only human and sometimes things don't run to plan. So, if in the unlikely event you experience a problem or a concern arising from any aspect of our service, please tell us so that we can put it right.
If you would like to contact our customer service department please click on feedback.